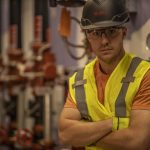 Finding the right fire protection company can be daunting. There are a lot of different considerations that you might have as a General Contractor or Owner of a building or facility. Our team at Reliance Fire Protection would love to be your full service fire protection contractor. We have office locations in Baltimore, Maryland and Washington D.C. to better serve our customers in Maryland, Virginia and Washington D.C. areas. We are NICET certified and have the backing of a national company, APi Group, Inc.
Let us be your fire protection resource.
Top 5 reasons to work with Reliance:
1. We have 30 years of experience
2. We offer 24-hour emergency service
3. Our team is passionate about what we do
4. We are professional and reliable
5. Our team is skilled, and always improving
Contact us today to learn more!