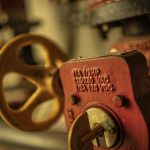 Keeping your fire protection systems up to date and working properly is important for life safety. The key to making sure your systems are in working condition is to have them regularly inspected by a fire protection professional. There are many reasons why you should consider having your systems regularly inspected:
1.It's the Law.
Performing inspections on your fire protection systems is required by local fire codes, NFPA standards, and insurance companies. Complying with codes and regulations will help you avoid fines
2.Fix Problems for Peace of Mind.
When your system is inspected, problems can be discovered that you may not have known about. Repairs can be made to your system and you can have peace of mind knowing that your fire protection system is ready to protect your building and its occupants from a fire.
3.Prevent Damage from Defective Systems.
When your system is not regularly inspected, defects will go unnoticed and can cause problems for your business. For example, a corroded fire sprinkler pipe may burst and flood your building. This can cost your business a lot of money to repair the water damage.
4.It Will Save you Money in the Long Run.
A fire protection system that does not work properly will not put out a fire. This means your building will have extensive fire damage and be costly to repair. Having your system regularly inspected will save you money in the long run by preventing expensive damages from a fire.
5.It is the Right Thing to Do.
You have a moral obligation to keep your building safe for the people using it. By not having your fire protection system inspected you could be putting lives at risk. Do the right thing and have your system inspected.
Inspect your System with Reliance
Reliance Fire Protection can inspect your fire protection systems to make sure they are working properly. You can set up a service plan with us that includes regularly scheduled inspections. We will perform inspections as often as required by local codes, NFPA standards, and insurance companies. We will keep your inspection paperwork on file in case you ever need it. Reliance also provides 24-hour emergency services to assist you if your system breaks down unexpectedly. Give Reliance a call today at 443-989-3000 to schedule an inspection of your fire protection system.