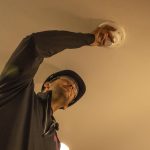 Regular inspections and service of your fire alarm systems can help extend the life of your system and meet insurance and industry guidelines. Your fire alarm systems are only effective if they work, which is why fire alarm inspections are so important.
NFPA 72 Requirements
NFPA 72 is the standard for Fire Alarm and Signaling Code. NFPA 72 sets the requirements for the installation, performance, testing, inspection, and maintenance of the fire alarm system. It is required that fire alarm inspections are performed by a qualified professional who is trained and certified. To comply with NFPA 72, you must have your fire alarm systems inspected and tested on a regular basis. This will help you avoid fines due to noncompliance.
How Often Do Fire Alarms Need to be Inspected?
Most fire alarm systems need to be inspected on a monthly, semi-annual, or annual basis. Many local jurisdictions have adopted NFPA 72 as the requirement for inspection and testing frequency. However, you should check with your local jurisdiction to see your area has any additional requirements.
What Happens During an Inspection?
During a fire alarm inspection, components of the system are checked visually to make sure everything looks to be in proper condition. A fire protection professional will visually check the fire alarm control panel, smoke detectors, batteries, pull stations, and horns and strobes to make sure that there is no disrepair or damage to the system. Typically, during an inspection, the fire alarm system is also tested. Testing of the fire alarm system involves checking that each of the components is functioning properly.
Reliance Does Alarm Inspections
Reliance Fire Protection has technicians who are qualified to perform fire alarm inspections. Our fire alarm inspections include:
Inspections, testing, and service performed by NICET certified technicians
Certification for both fire sprinklers and fire alarms
Permit requirement fulfillment
Hassle-free scheduling
Service contracts/agreements available
All inspection reports kept on file for your convenience
Reliance Fire Protection is a full-service fire protection provider. We can also provide inspections for fire sprinkler systems. We are available 24 hours a day, 7 days a week for emergency service if something goes wrong with your fire protection systems. Reliance serves the Baltimore, MD and Washington D.C. areas. Contact us today!