It is important for fire sprinkler systems to be inspected and tested regularly to stay functional and code compliant. A sprinkler system may not work as it was designed to if it is not regularly inspected or tested.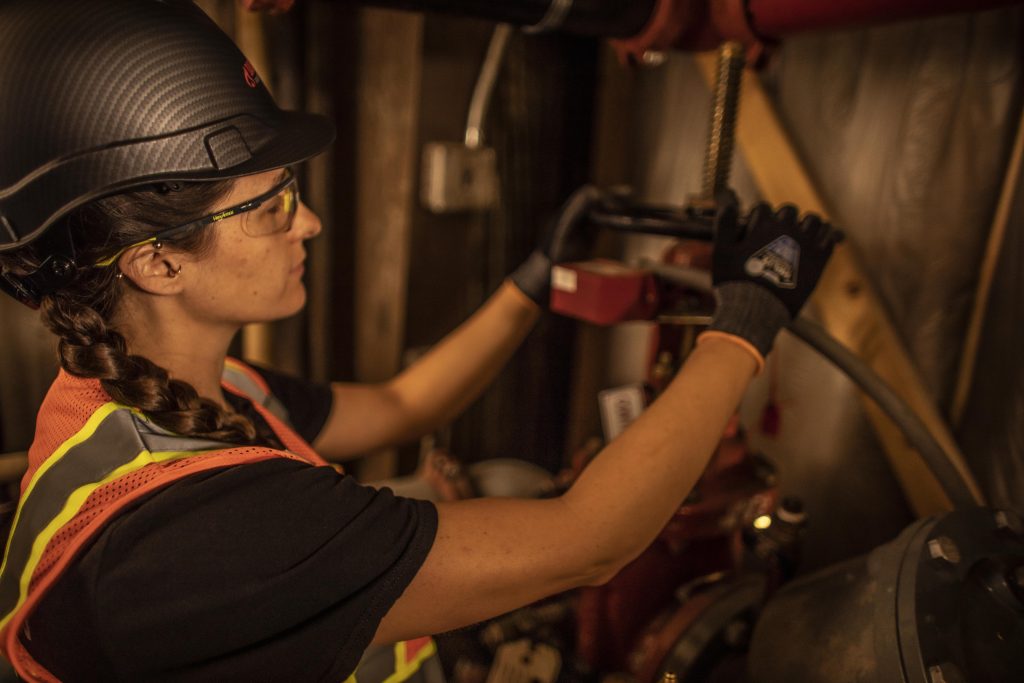 How Often Should Fire Sprinklers be Inspected?
The frequency of your fire sprinkler inspections is typically based on the requirements found in NFPA 25. However, the frequency will vary depending on the type of sprinkler system, the building occupancy type, local code, and insurance requirements.
Monthly
Every month, you should perform a visual check of the gauges in your wet pipe sprinkler systems. Gauges for dry pipe, pre-action and deluge sprinkler systems should be inspected more frequently.
Quarterly
Every quarter, these components of your fire sprinkler system should be inspected:
Water flow alarm devices
Valve alarm devices
Control valves
Signal devices
Hydraulic nameplates
Fire department connections
Annually
Pipework
Fittings
Hangar and seismic bracing
Signage
Spare sprinklers
Every 5 Years
Every five years, an inspection of your internal pipework should be performed. During this inspection, you should check your sprinkler pipes for blockage.
How Often Should Fire Sprinklers be Tested?
Quarterly
Every quarter, a physical test of your fire sprinkler mechanical devices should be performed including the alarm devices and the main drain.
Semi-Annually
On a 6-month basis, the vane and pressure switch type devices on your fire sprinkler system should be tested.
Annually
Every year, fire sprinkler systems need a complete test. The main drain, water flow, the fire pump, antifreeze solutions and alarm devices are tested annually. Trip tests for dry, pre-action and deluge valves are performed every day.
Every 5 Years
Every five years, you should test and replace your fire sprinkler gauges.
Every 10 Years
Dry sprinkler systems must be tested or replaced every 10 years.
Reliance Inspects & Tests Fire Sprinklers
Reliance Fire Protection provides inspections and testing for fire sprinkler systems. We can inspect your fire sprinklers as frequently as required to keep your systems code compliant and working properly. We serve customers in the Baltimore, MD, and Washington D.C. areas. Reliance has experience working with a wide variety of industries including commercial, historical, institutional, and industrial. Contact us today to learn more about fire sprinkler inspections!