If you are a building owner or facility manager, you probably have a lot on your plate when it comes to maintaining your building. One thing that should not be overlooked when it comes to building maintenance is inspections and testing of your fire alarm systems. Fire alarms are extremely important to ensure that your fire alarms will work when needed, giving your building occupants the warning they need to safely escape.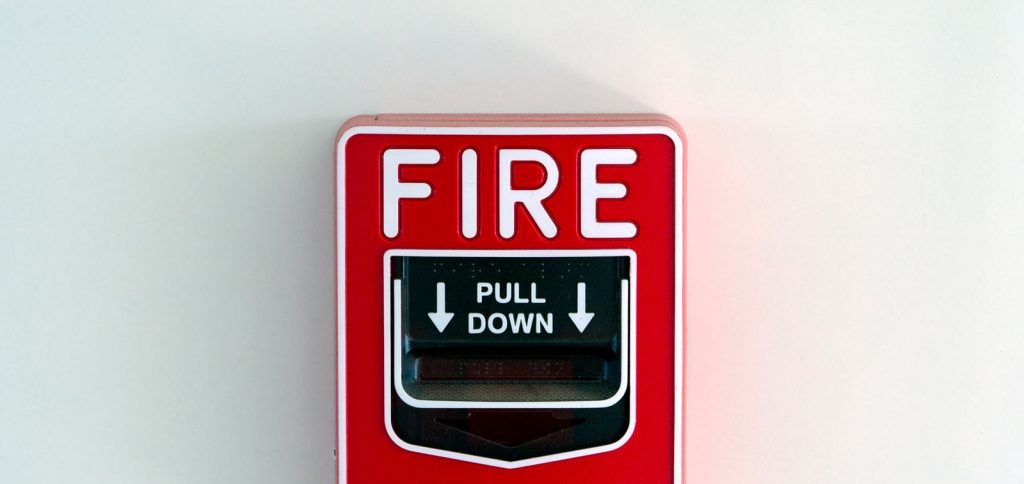 Fire Alarm Inspection & Testing Frequency
NFPA 72 and local jurisdictions set the frequency for fire alarm inspections and testing. Typically, fire alarms should be inspected:
Monthly
Semi-Annually
Annually
What is the Difference Between Semi-Annual & Annual Inspections?
Annual fire alarm inspections are typically much more in-depth than semi-annual fire alarm inspections. During an annual inspection, the functionality of the complete system is tested while a semi-annual inspection is less involved and includes a quicker check of the alarm components.
What Happens During a Semi-Annual Alarm Inspection?
Semi-annual fire alarm inspections and testing usually include:
Testing of the functionality of flow switches, tamper switches and backup batteries
Visual inspections of initiation and notification devices
What Happens During Annual Fire Alarm Inspections?
During annual fire alarm inspections and testing, the following is typically performed:
Horn and strobe testing and inspection
Inspection and testing of pull stations, detectors, and flow switches
Control panel testing and inspection
Battery and backup power supply panel testing and inspection
Testing of voice evacuation equipment
Send signals to monitoring center to test communication path
Annual Inspection Reports
NFPA 72 requires that inspection reports be completed after annual fire alarm inspection and testing. This must be done by a certified technician and includes a report of all deficiencies and corrections found during inspections and testing.
Reliance Performs Annual & Semi-Annual Alarm Inspections
At Reliance Fire Protection, we perform annual and semi-annual inspections and testing of fire alarm systems. We serve commercial, industrial and institutional buildings in the Baltimore, MD and Washington D.C. areas. When you work with us, inspections and testing will be performed by certified technicians who will provide a NFPA 72 compliant inspection report along with recommendations for repairs. If you are interested in the services we provide, contact us today!