Veterans: We'd love to have you on our side.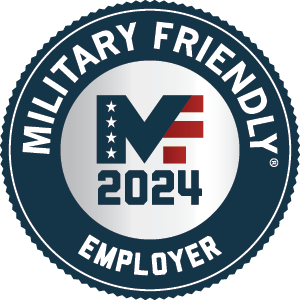 APi Group is a military friendly employer since 2016
To fulfill our mission of protecting what people value most, we rely on our veterans' leadership experience and skills learned while serving. That's why we go the distance to hire, train, and promote veterans throughout the Davis-Ulmer family of companies.
Veterans bring the strong qualities we're looking for – loyalty, punctuality, perseverance, determination, leadership, ability to learn, positive attitude, and sacrifice. In return, we offer a variety of positions and career paths to fit your skills and interests, generous benefits, welcoming culture, and the kind of support that comes from dedicated teams.
Training
We'll train veterans on required skills for the job and provide opportunities to expand knowledge through add-on training, certifications, and classes. Depending on the job, Vets can choose to pursue an Apprenticeship where they can earn NICET Certifications as a Fire Alarm Technician. Training will continue throughout your career as new systems are introduced and expansion of services are brought on-line.
Career Skills Program (CSP)
This special program for Active-Duty Army Soldiers transitioning back into the Civilian world gives you the ability to try out the job and see if the company/career is a fit for you. Most of our CSP participants leave the program with a good sense of what the job entails and (usually) a job offer prior to leaving the Army.
With locations all around the Northeast, a career with Davis-Ulmer gives you the stability and options to choose what comes next in your life. Join our team and write the next chapter with Davis-Ulmer.
Questions?
"Our Veterans make up a vital part of our Davis-Ulmer's Family of Companies. Hiring our Veterans is the least we can do to give back to our brave men and women that have given so much for us."